UPDATES: Day 3 around noon
I loved
The Vampire Academy
by Richelle Mead!!! That was such a great book, I started it last night around midnight and I couldn't put it down. I finished it about 3:30 pm today and was in complete "Wow!" the whole time!
I am also on page 94 (Chapter Eight) in Never Cry Werewolf by Heather Davis. I will probably be finishing it before I fall asleep tonight.
I finished this book July 10 around 2 AM. It was so so but I will put up a review in the later days.
I have now started Valknut: The Binding. It is on Kindle and I am around 46 % done so far. It is pretty good. It has a lot to do with the Norse mythology set in a modern time.
July 11 around 1 AM- I finished Valknut: The Binding
I am just on Chapter four of The Gaia Wars, so I am not sure if I will finish this book before the deadline but I will be posting quick reviews of these books later.
So now I am ready to work on the Mini Challenges too! I am going to try to do all the challenges but I might not be able to.
I will just keep updating this post as I finish each book! I am just so happy to be participating in this challenge. It is really fun and everyone that has commented on my post has been just really wonderful!
Mini-Challenges: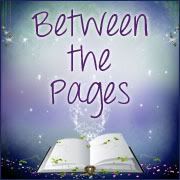 We have to answer four questions all about characters.
These were fun questions. I am not going to post the answers on here but I will put the questions up.
1.
In a Want So Wicked what is Elise's sisters name?
2.In The Fault In Our Stars, who did Hazel and Augusts go to meet in Amsterdam?
3. In Pushing The Limits, what was the name of Echo's step-mother?
4.In Twilight, Bella falls in love with who?
Thank you Loretta for such a great mini challenge and I am looking forward to finding out who wins those awesome prizes!
Bailey at
Ibbookblogging
has a two questions about covers:
1.
What is your favorite cover that has been revealed this summer and why?
I have gotten tired of the series but I have always been in love with the covers. Does that make sense? It does to me lol.
I love the design of the tattoos especially in blue and the moon casting a shadow against the land.
It is very eerie and yet hauntingly beautiful.
2. Do you rely on the cover to help you choose whether you want to read a book or not?
That is a tough one. Covers aren't the only thing I consider when picking out a book. It could have the most beautiful cover in the world and be the most boring book, so if the blurb doesn't sound interesting to me...then it is a no go.
With that being said, I have turned down books if the covers look bleh. But like I said the blurb has to grab me too. That is one reason I like having my Kindle. I have read books that covers may not have been at the top of my list (in fact I have read books without even looking at the cover) but have been a very grabbing story.
Mini Challenges Day 2
Below in the comments simply share a foreign author whose work you adore. I personally am from the United States but we may have readers from all over so just make sure the author you share is from a country other than your own. Tell us why you like them. Are there any books by them in particular that you would recommend? How did you come across their work? The whole point is to share and allow us all to discover a new author that we might otherwise never have been exposed to..to literally open up a whole new world of books for one another.
The foreign author I would pick is
Julie Harris
. She is from Australia and has many books that are very entertaining. The one that has really reached out and touched me was
No Exit.
It is about a young woman who has seen the future and it involves the president of The United States dying. She must work with a team of Navy Seals to try to keep this from happening.
This book is very emotional and full of suspense and love. I love the strong male character in this story especially because he is a Native American and also has a little special to him as well.
This is my favorite book by Mrs. Harris but I have also read one of her other books, A Tear of Blood, a vampire novel in a very different way.
I found Mrs. Harris' books on Amazon and took a chance. I am really glad I did. I believe there is some really great writers in Australia and Julie Harris is definitely one of them.
2. The second mini challenge is hosted at
Kindle Fever
and here it is:
Once upon a time there was a bookish fight…
As the story teller,

I now want

you

to tell me which two characters are fighting and WHY!

If you want to

, you're also more than welcome to guess the outcome. ;)
Alright so Edward was walking in the woods one evening dreaming about all that was right in the world and then out jumped the biggest man he had ever seen. This guy was huge! He had a bald head with a goatee and this strange light coming out of his hand.
"Yo. I am sick and tired of you going around sparkling all the time, kid. Now what I gotta do to cut down on all this glitter?"
Edward just scanned this huge vampire like he was out of his mind. " She is mine! No one touches Bella!"
"Dude??? Who's Bella? Does she sparkle too? Look, I just think us vamps need to keep up appearances alright? So can you tone it down some? Maybe you could put some blinders on it or something." Then this vampire named V, turned to go back into the darkness, happy with setting the teen heartthrob straight.
Edward stopped in his tracks. Then he grinned real big, " Your hand looks like a disco ball.."
V turned around and just stared at the smart mouth in shock! "What did you just say to me?"
Edward, on a roll, couldn't stop now, "Yep and I might sparkle but Bella loves glitter. Who wants to be blinded by that neon light you got there?"
V stepped up real close to Edward, nose to nose, staring this dude down. Right as V was getting ready to send this kid into the next timezone there was a loud growling coming from the bushes. Both vampires turned just as the a huge wolf bounded up to both of them.
All three stood there staring each other down for what seemed like an eternity when all of a sudden the wolf started to lift his leg......
"Jacob!! Wake up!! Dude, quit growling in your sleep, will ya?"
"All man, that was the best dream I have ever had!!!"
Mini-Challenges-Day 3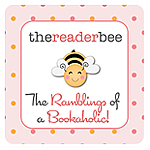 1. Christy @ The Reader Bee has a pretty cool mini challenge up for today:
Her question is:
What is your most anticipated book of 2012?
You know that is kind of a hard question because I am looking forward to reading A LOT of books that have come out this year. So I am going to show you what I have been craving to read ever since it came out....
and I am going to show you what I was super excited to read and happy with it completely too!
2. Magnet 4 Books is hosting another mini challenge where you have to match up fictional best friends. I know a few but there are some I don't know so I guess I am going to have to pull from my super assuming skills (yea I know about what happens when you assume...)
Head over there and see my guesses under the comments section.
I have enjoyed taking part in this Read A Thon very much!! I am going to do my best to finish The Gaia Wars today and hopefully post a last minute update before time is up.
Good luck everyone!