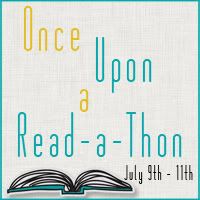 I had a ton of fun taking part in this Challenge!!! I want to thank Reading Angel, Lori at Pure Imagination and Candace at Candace's Book Blog for putting together such a wonderful fun event!
I had a goal of four books and I am pretty proud of getting what I did get done. (I also have four boys so I am pretty proud indeed for the time I could spend on reading :) )
I finished:
I didn't finish:
I actually got half way through it though- like 52% (Kindle)
I also had a great time doing all the mini challenges and thank you again for letting me be a part of it all!
Here is the link to the post where I have all the mini challenges listed I took part in.