As I was cruising all these wonderful blogs out there ( I could sit here all day visiting all those amazing blogs out there) I found a really fun Challenge from
For Those About to Read
called .....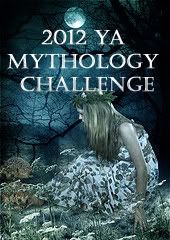 It is really easy too! All you have to do is read

10 YA/Middle Grade

books with some type of mythology in the story line. It could be Greek, Egyptian, Roman, Norse, etc.
I think you get the idea right?
I cannot wait to get started! What about you? Can you accept the challenge too?